Thousands of people notice them – on the main avenues, in quiet courtyards, on the way to work or from home. Ozon's largest physical form of branding is our flagship delivery vehicle fleet, with more than 1000 cars filling city streets across the country every day.
Our last-mile team is immediately recognisable in Ozon's uniform, with its minimalist design and basic colouring. Our main priority is to outfit our employees with high-quality and well-tailored designs.
Our delivery pickup points are a friendly and multifunctional space that reflects the company's commitment to being closer to its customers.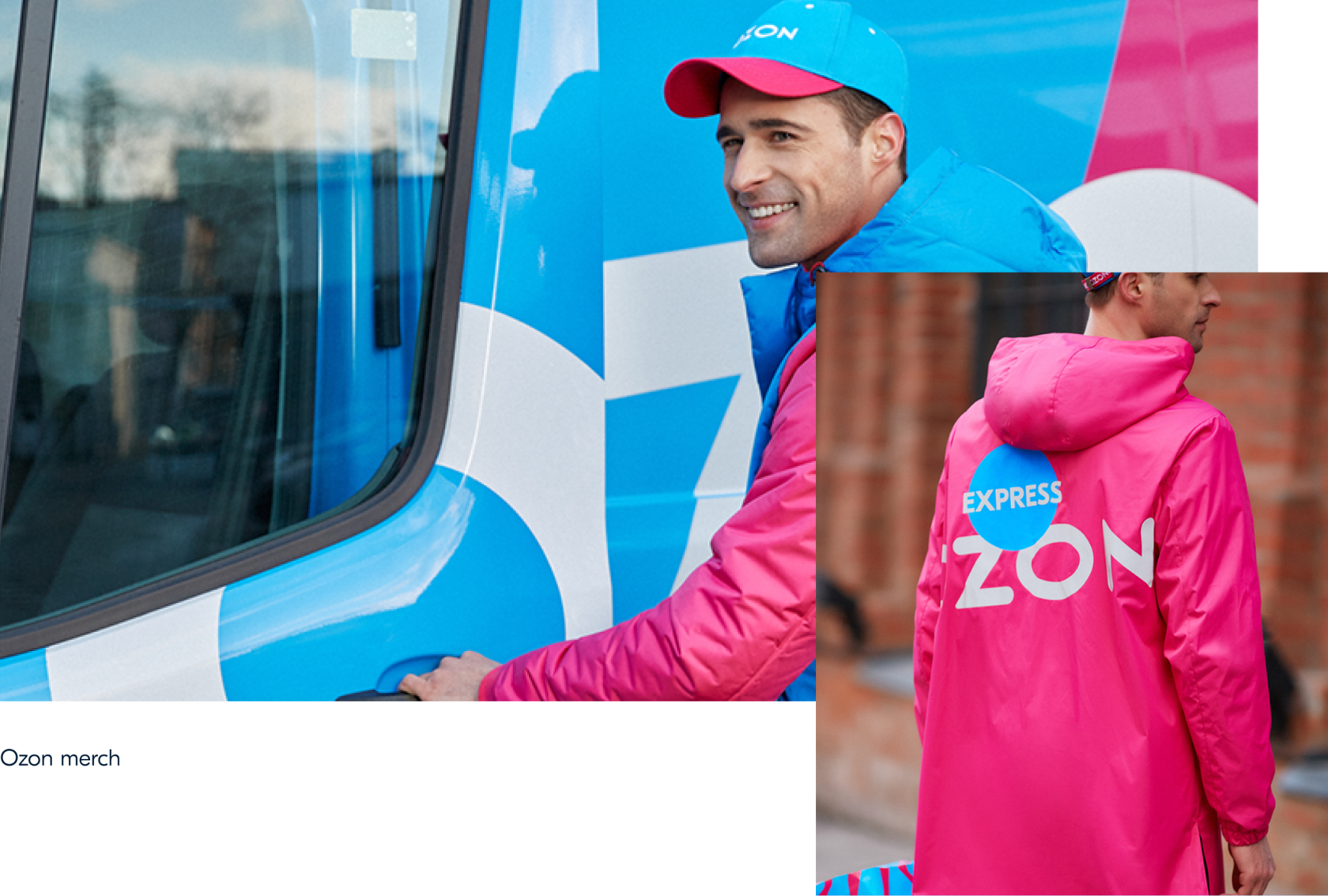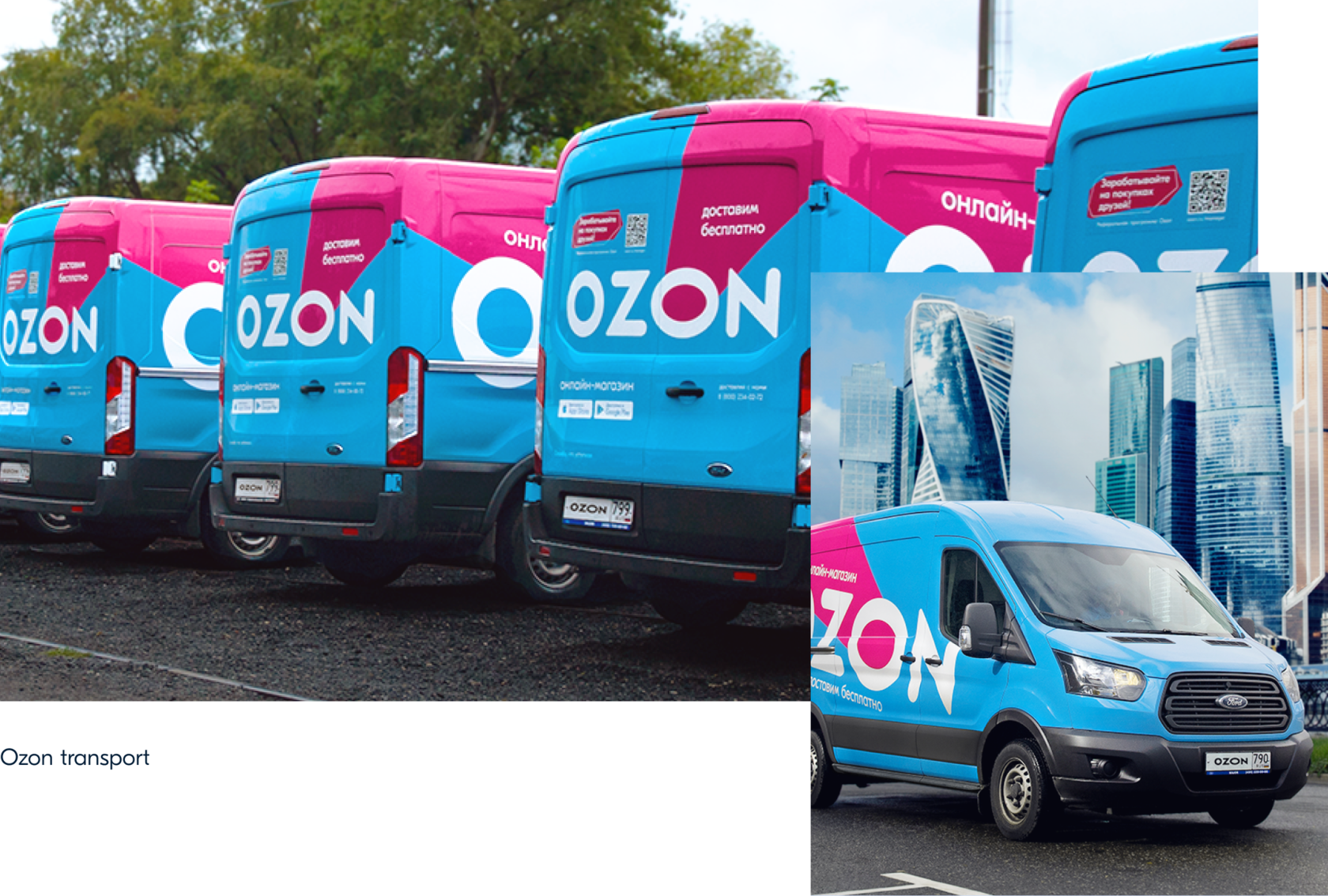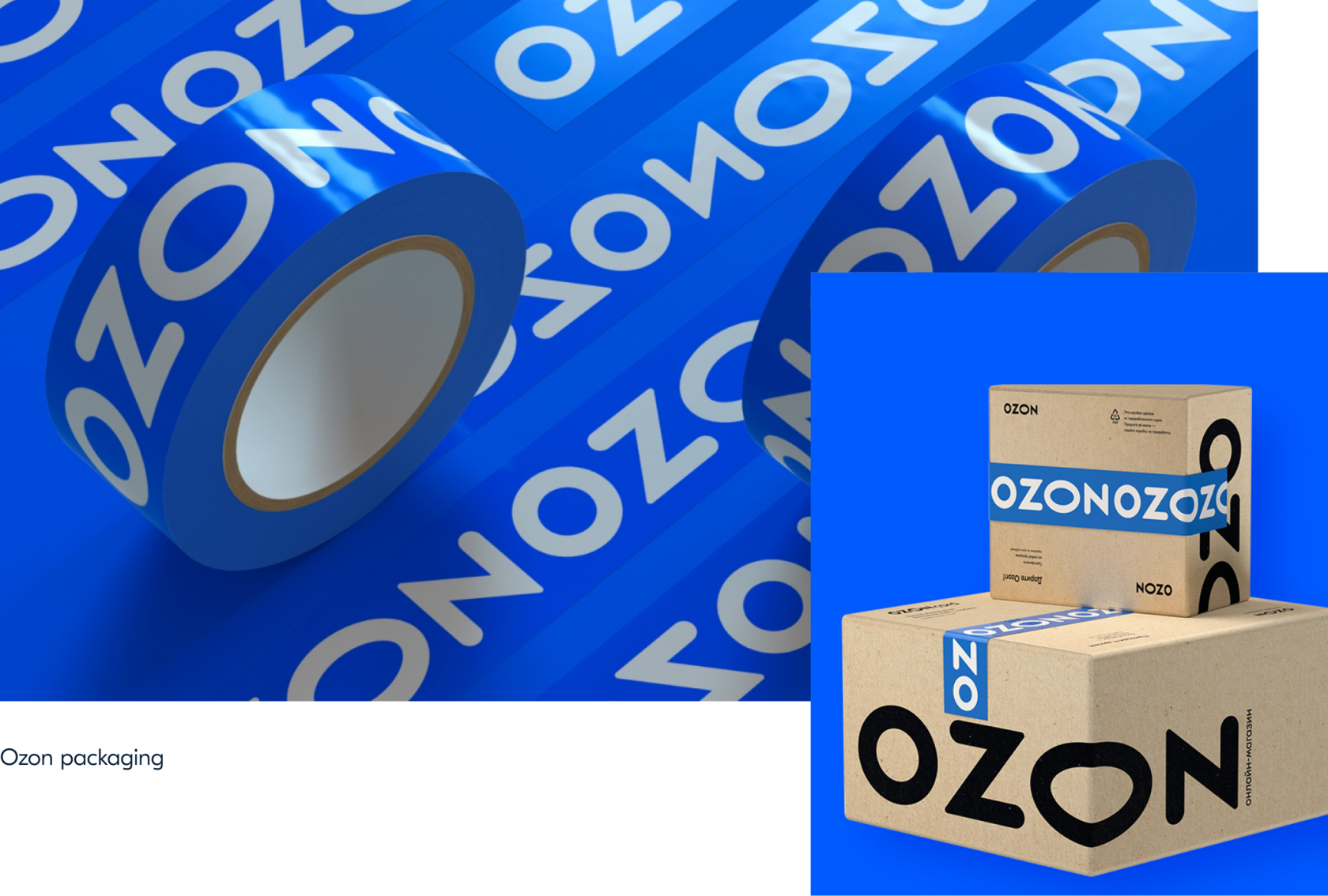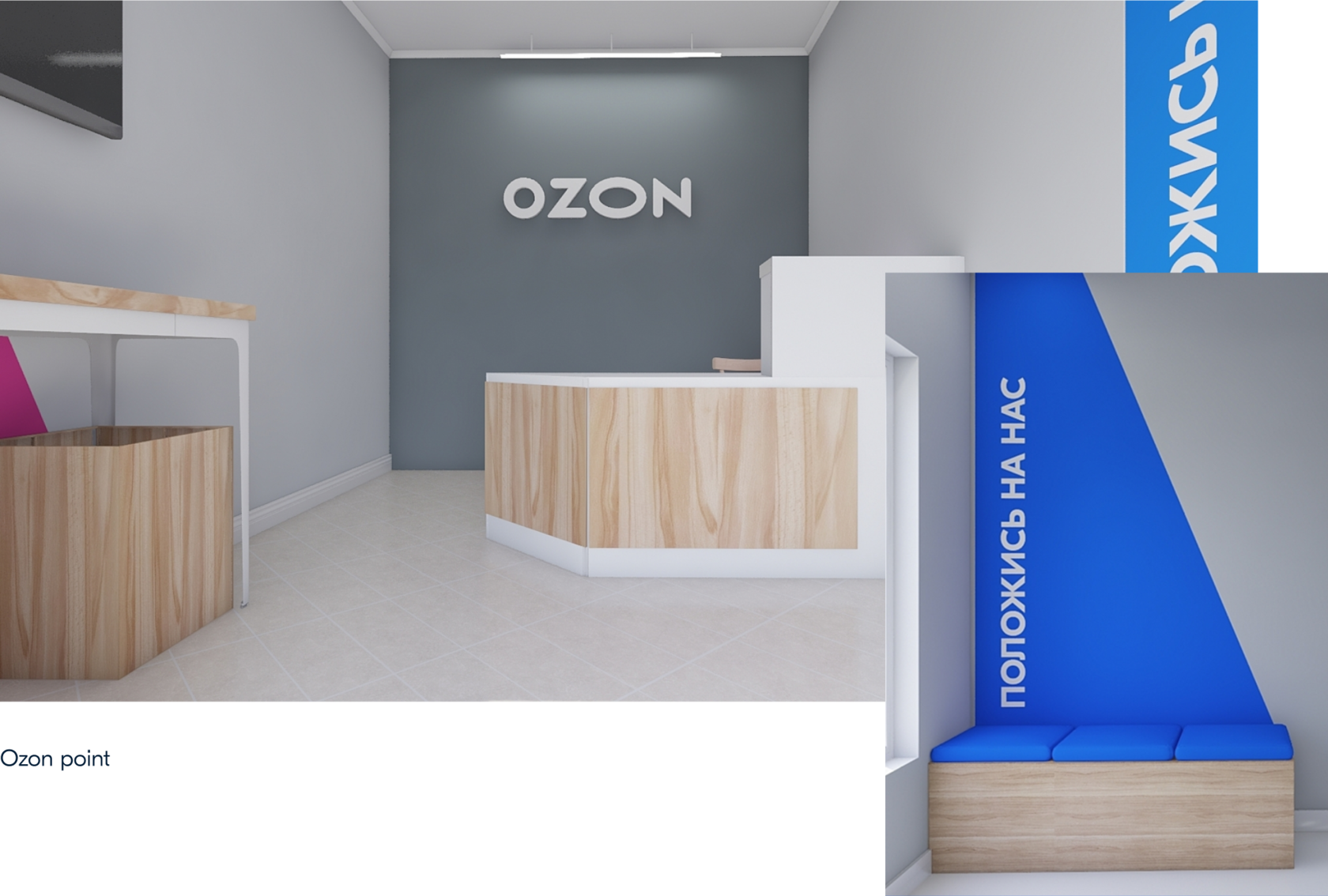 Brands can create a unique sensory customer experience, and packaging is the most common touchpoint – literally – with our customers. Our packaging is bright and memourable, durable, and pleasant to the touch.